Availability:

In Stock

Product Code:

cc-034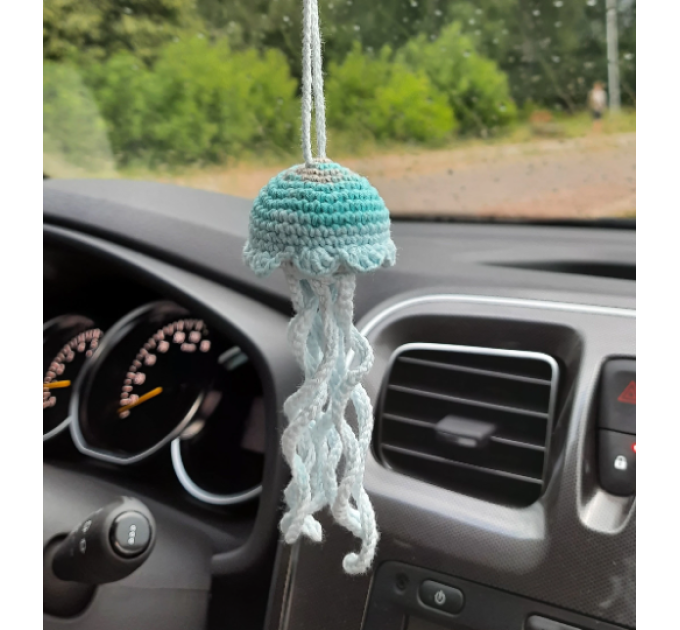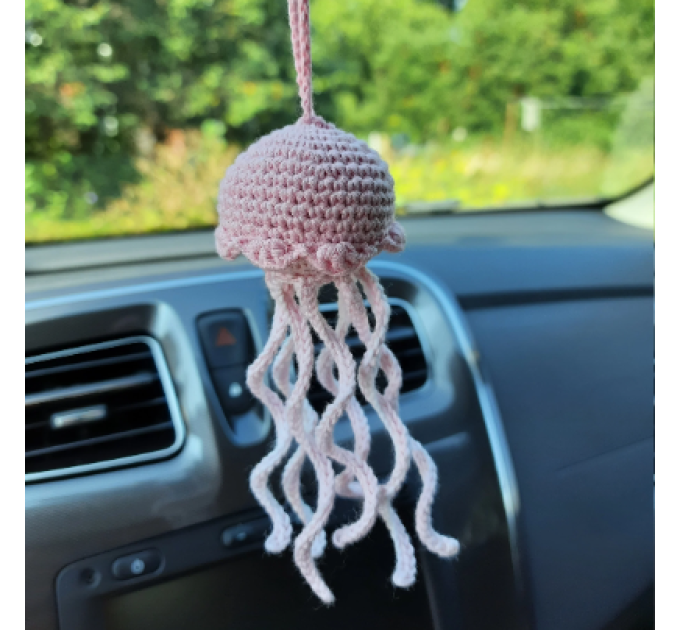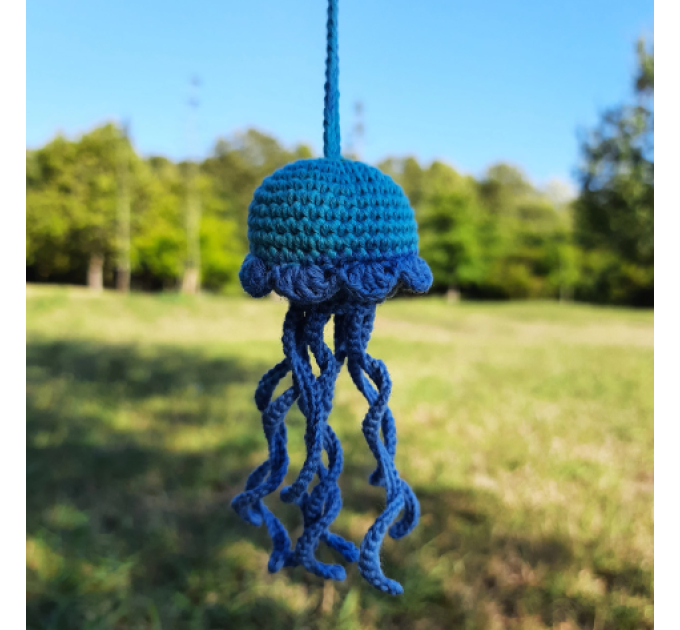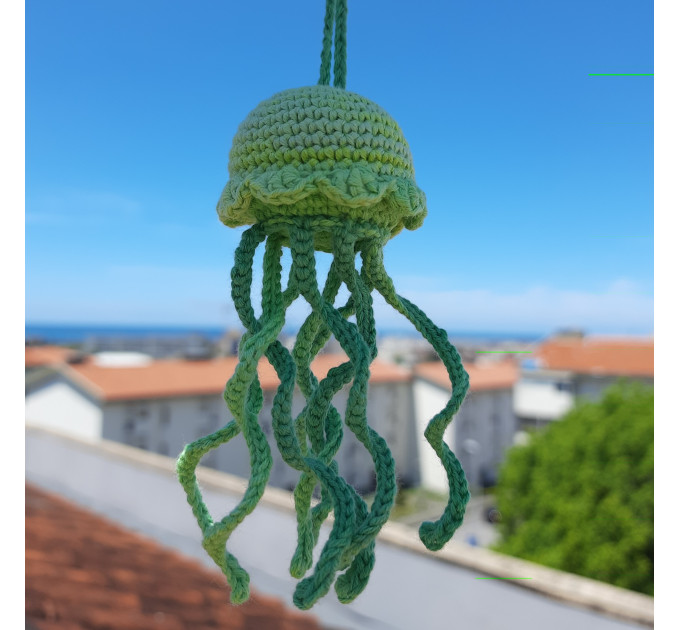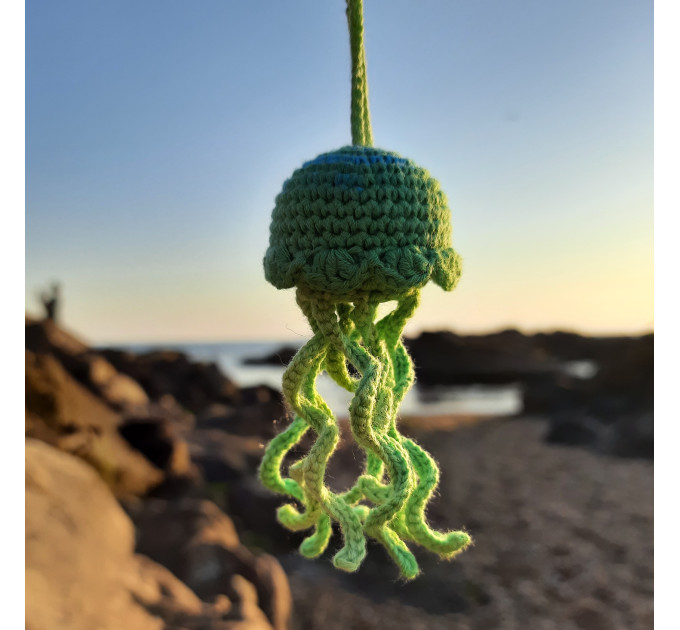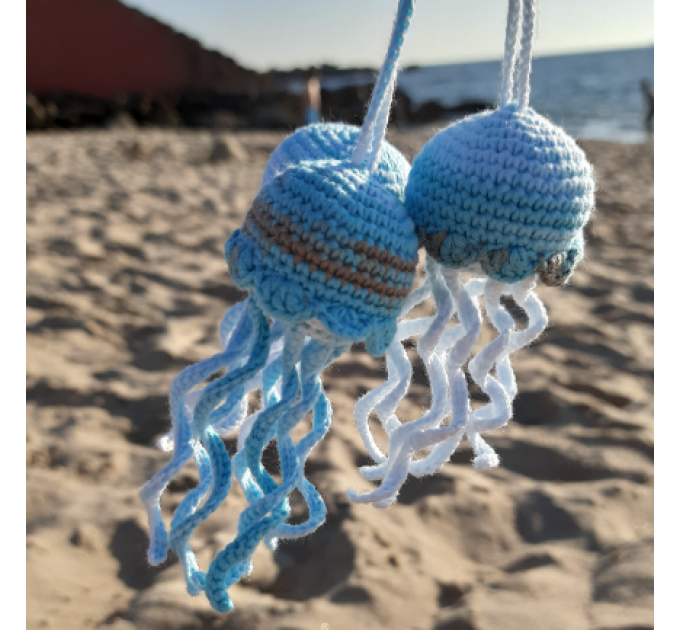 Description
Introducing the little crochet jellyfish car charm, a captivating accessory designed to add a unique and enchanting touch to your rear view mirror. Handcrafted with meticulous attention to detail, this delightful crochet charm features a charming jellyfish motif that is sure to capture the attention and admiration of all who lay eyes on it.

Carefully crocheted using soft, high-quality yarn, the Little Crochet Jellyfish Car Charm boasts a mesmerizing design that replicates the graceful movement and ethereal beauty of real jellyfish. The intricate stitches form the delicate tendrils and flowing body, while the vibrant colors create a visually striking piece that will effortlessly enhance the interior of your vehicle.

The compact size and lightweight construction of the charm make it perfect for hanging from your car's rear view mirror. As you drive, the Little Crochet Jellyfish will sway gently, creating a soothing and captivating visual display that adds a touch of tranquility to your daily commute. Its presence brings a sense of serenity and reminds you of the beauty that lies beneath the waves.

Not only is the Little Crochet Jellyfish Car Charm a charming decorative piece, but it also serves as a conversation starter and a symbol of your love for the ocean and its fascinating creatures. It can be a great gift for marine enthusiasts, nature lovers, or anyone who appreciates the delicate and whimsical beauty of jellyfish


Let this captivating crochet creation transport you to the depths of the ocean, where wonder and serenity await.
jellyfish size, yarn and care
length of jellyfish: 4.3 inches (11 cm) - with tentacles.
Holder length: 7 inches (18 cm)
The length of the rope is adjustable, just tie it as you need.

Yarn: high quality 100% cotton yarn and stuffed with hypoallergenic fiberfill.
The car hanging charm is made of tie-dye yarn. So that each new item, being unique, will slightly differ in color from the photo.

All crochet accessories may be washed only by hands or washing machine (hand wash setting) at 30°C temperature without using a dryer. Do not leave it in water. After washing please allow it to dry.


Buyers are responsible for any customs and import taxes that may apply. I'm not responsible for delays due to customs.

✅ If you have any questions, please contact me.

Thank you for visiting!