Availability:

In Stock

Product Code:

cc-033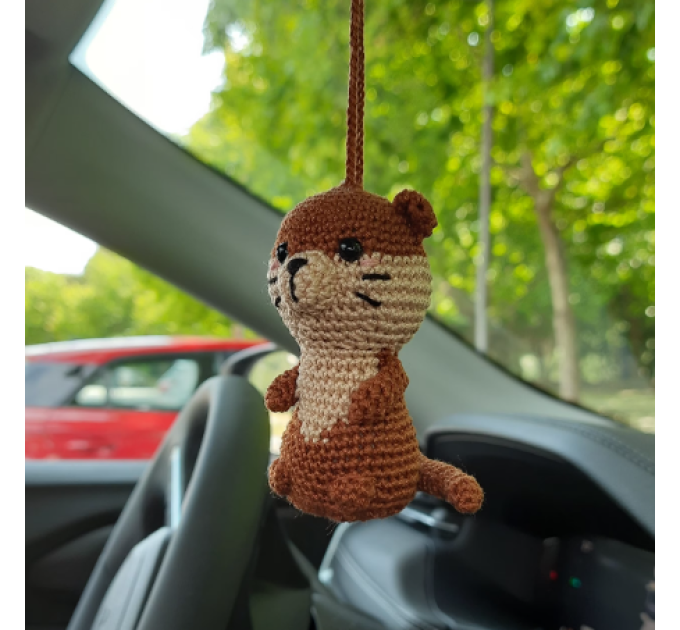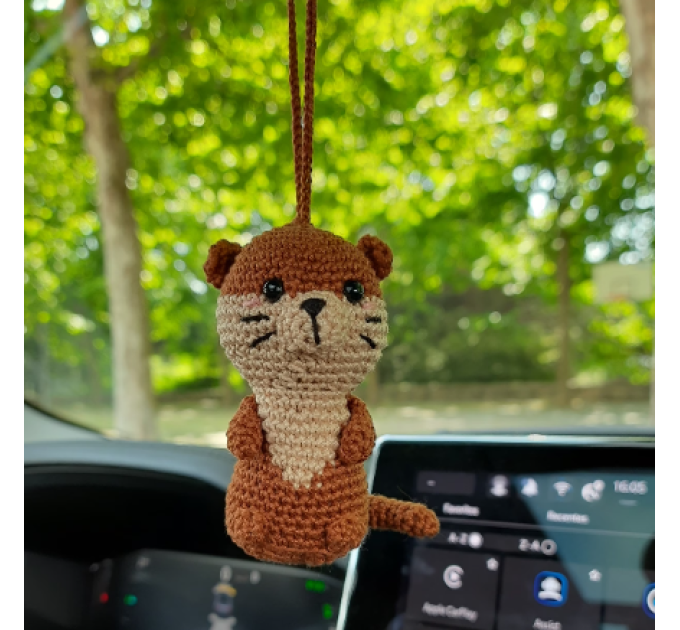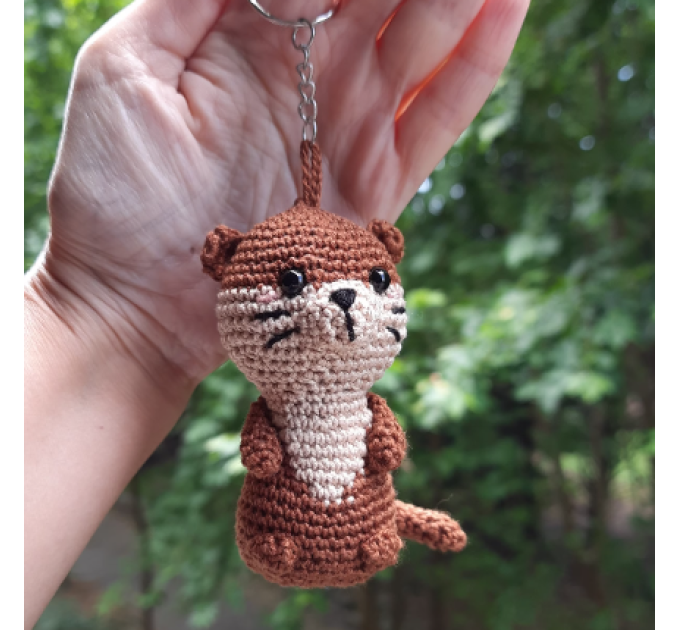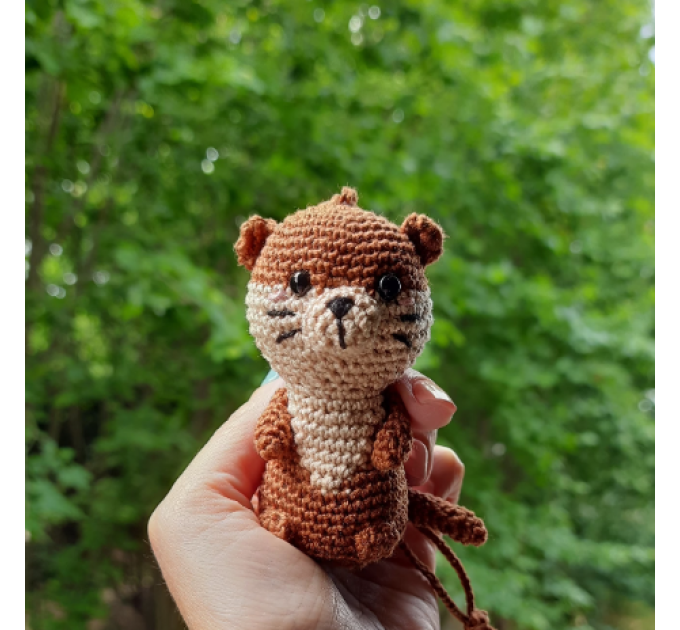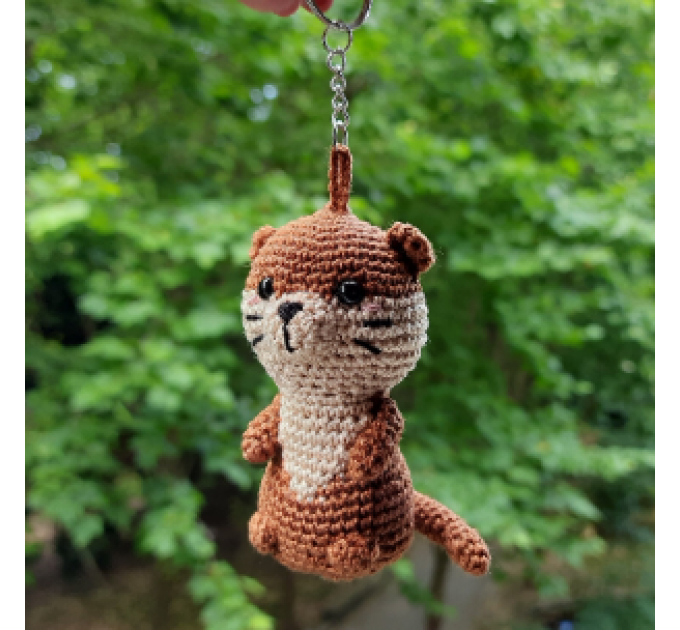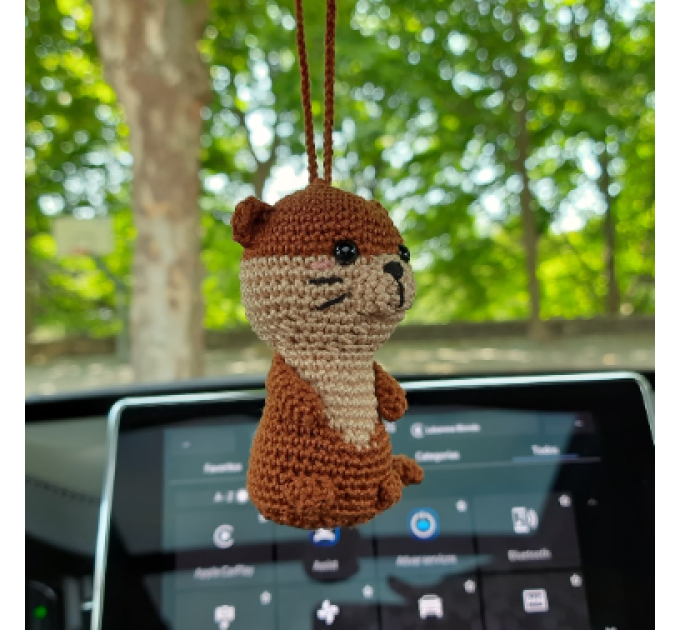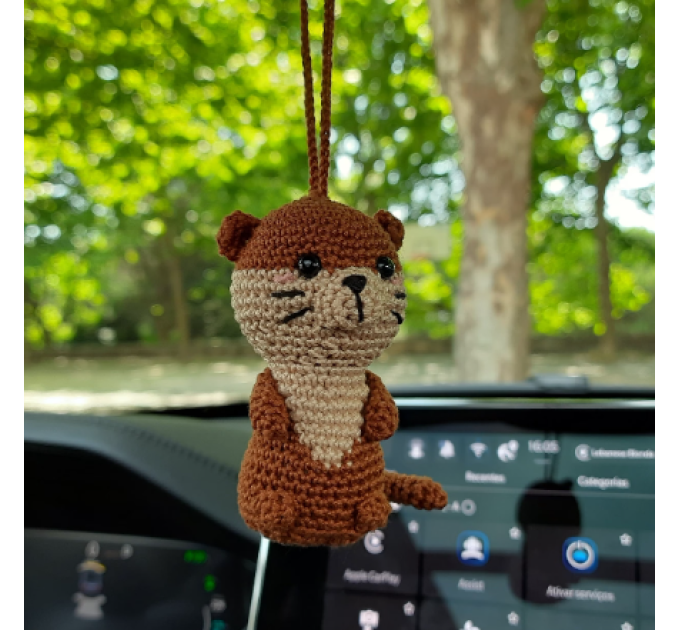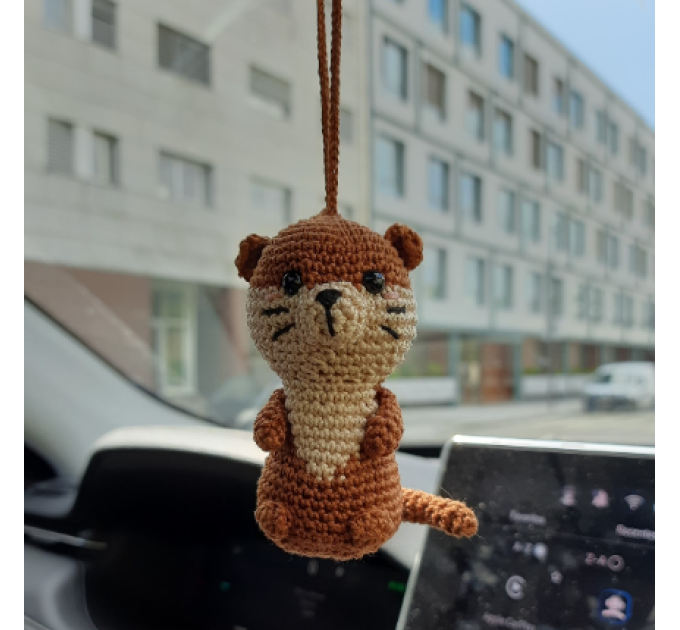 Description
Introducing the adorable Otter crochet car charm, an enchanting accessory designed to add a touch of whimsy and charm to your rear view mirror, backpack, or keychain. Handcrafted with meticulous care and attention to detail, this delightful crochet charm features a lovable otter motif that is sure to capture the hearts of animal lovers and crochet enthusiasts alike.

The intricate crochet stitches bring the otter to life, with its endearing round body, tiny paws, and expressive eyes, exuding an irresistible charm that will bring a smile to your face every time you catch a glimpse of it.

This versatile charm is designed to be easily attached to various items, making it a perfect accessory for personalizing your car's rear view mirror, adding a playful touch to your backpack, or showcasing your love for otters on your keychain. The compact size and lightweight construction make it convenient to carry wherever you go, allowing you to spread joy and delight wherever you choose to display it.

Not only does the Otter Crochet Car Charm serve as a delightful decoration, but it also makes for a thoughtful and unique gift. Whether you're surprising a friend, family member, or loved one, this charming crochet accessory is sure to make a memorable impression and become a cherished keepsake.

Embrace the irresistible charm of the Otter Crochet Car Charm and infuse a dash of whimsy and cuteness into your everyday life. Let this endearing otter companion bring a touch of joy and playfulness to your surroundings while showcasing your love for crochet and adorable animals.
size and yarn of hanging otter
length of otter: 3 inches (8 cm) - with tentacles.
Holder length: 7 inches (18 cm)
The length of the rope is adjustable, just tie it as you need.

Yarn: high quality 100% cotton yarn and stuffed with hypoallergenic fiberfill.

All crochet accessories may be washed only by hands or washing machine (hand wash setting) at 30°C temperature without using a dryer. Do not leave it in water. After washing please allow it to dry.


Buyers are responsible for any customs and import taxes that may apply. I'm not responsible for delays due to customs.

✅ If you have any questions, please contact me.

Thank you for visiting!