Availability:

In Stock

Product Code:

cc-049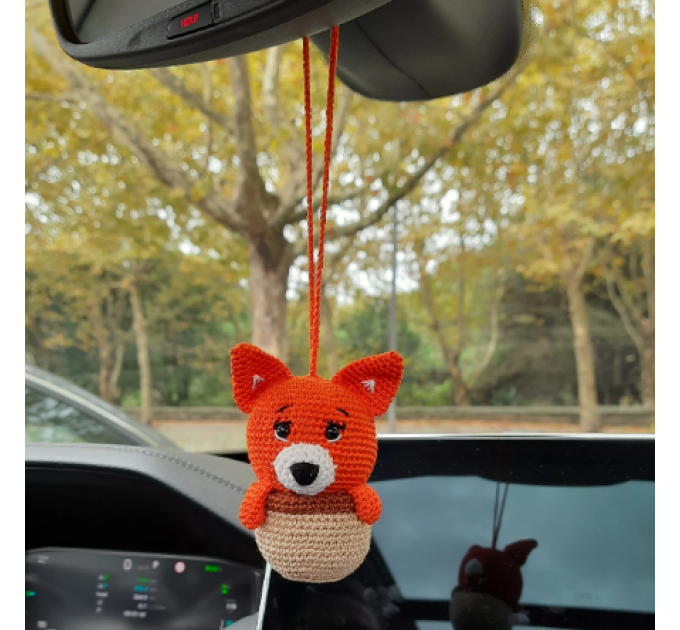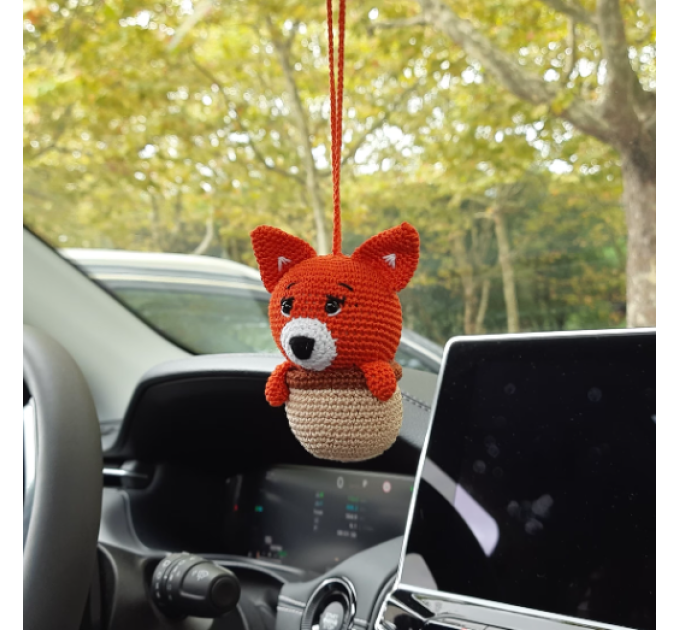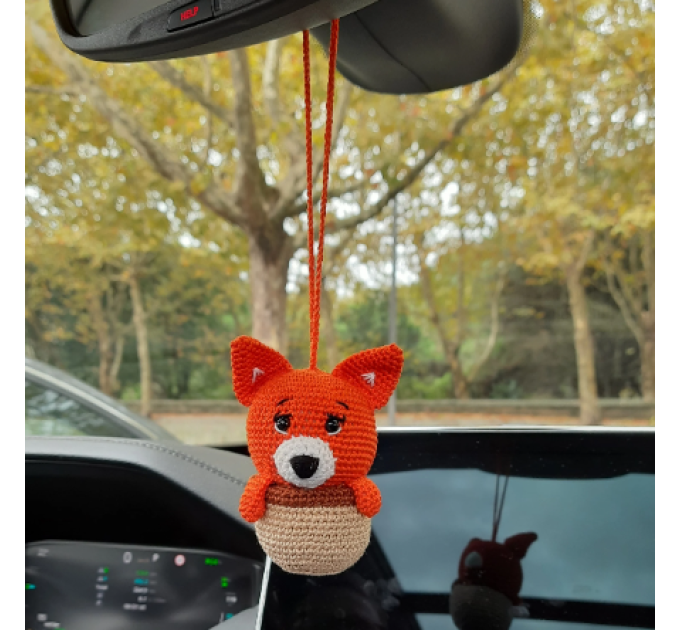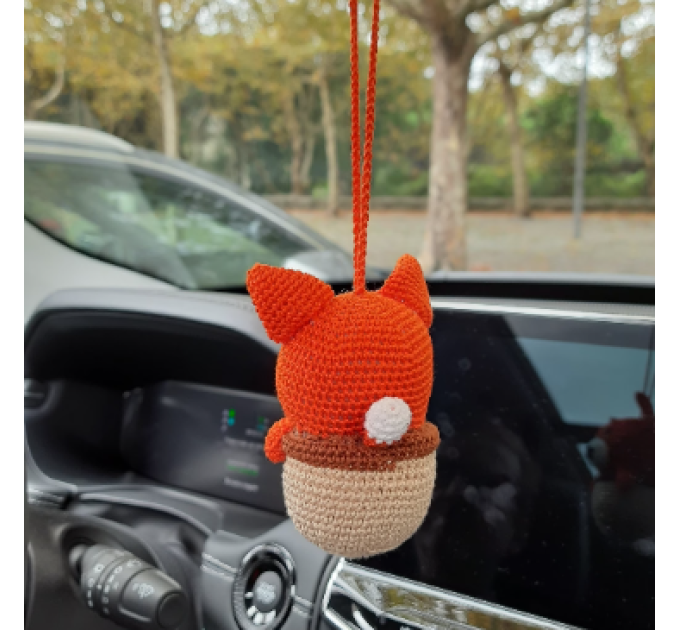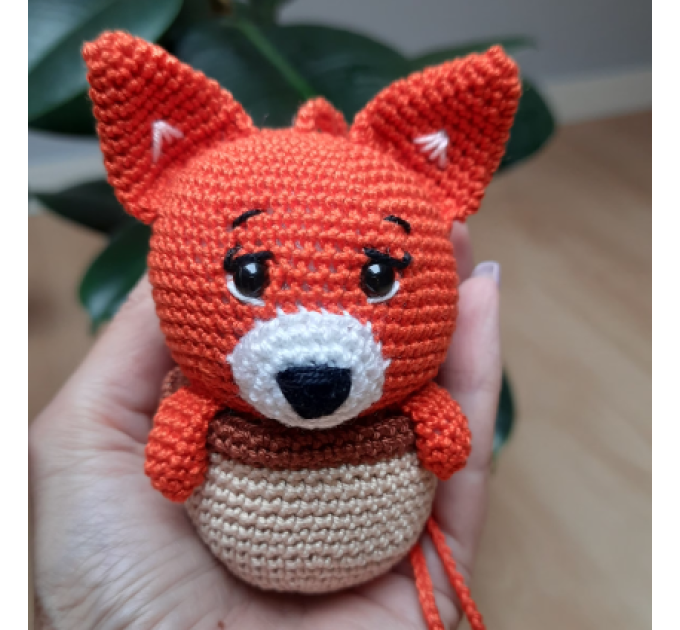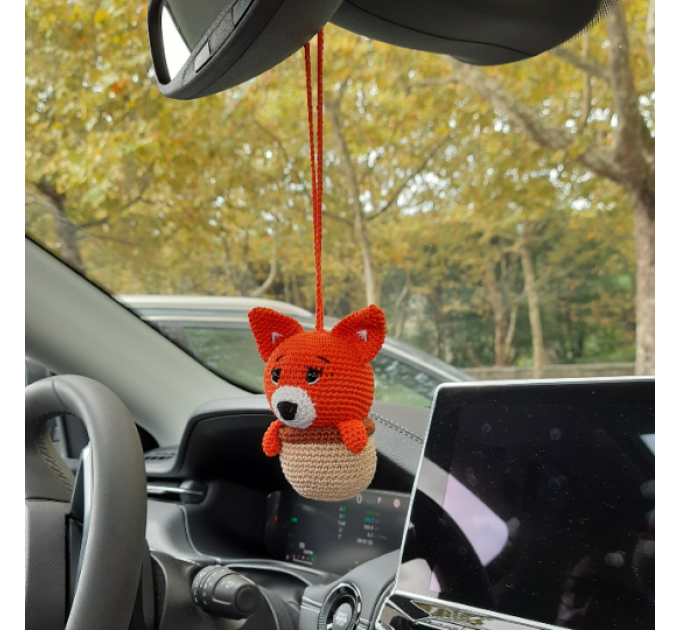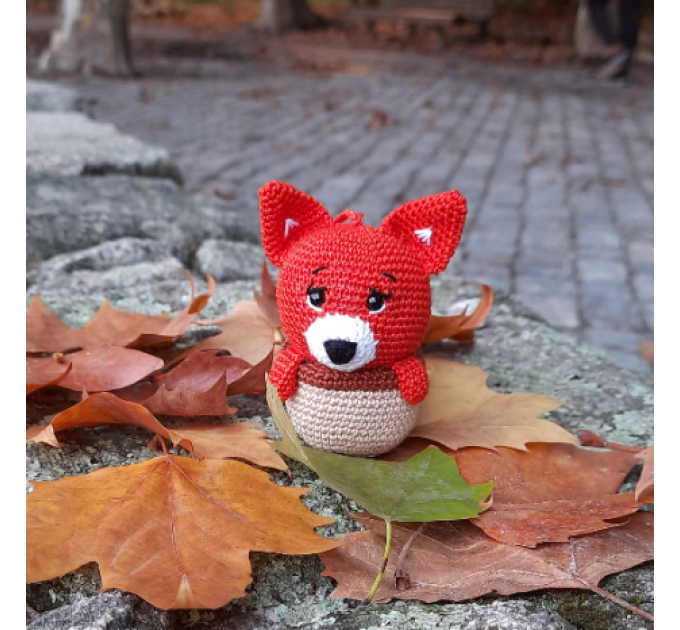 Description
Introducing our Hanging Crochet Little Fox in a Hazel Nut Shell – a charming and whimsical accessory perfect for adorning your rear view mirror in your car, or adding a touch of playful character to your bag or backpack.
This adorable little fox is carefully handcrafted using crochet techniques, skillfully woven into the shape of a fox snugly nestled within a hazel nut shell. The attention to detail brings this mini sculpture to life, capturing the essence of a fox in a cozy and imaginative form.
Whether you choose to hang it from your rear view mirror in your car, or attach it to your bag or backpack, this accessory adds a delightful touch of personality wherever you place it. Its lightweight design ensures it won't weigh you down and can easily be hung or attached.
For those who adore foxes and appreciate unique, handmade crafts, this little fox in a hazel nut shell is the perfect choice. It makes a thoughtful gift for fox enthusiasts, adding a playful and endearing element to their daily routine.
The dimensions of this crochet fox charm are carefully crafted to be just the right size for hanging from your rear view mirror or adorning your bag or backpack. It's compact enough to be charming, yet large enough to showcase the intricate crochet work and capture attention.
Embrace the cuteness and creativity of our Hanging Crochet Little Fox in a Hazel Nut Shell. Let this charming companion bring a smile to your face as you embark on your daily journeys.
Height: 3.9 inches (10 cm)
Holder length: 7 inches (18 cm)
The length of the rope is adjustable, just tie it as you need.

Yarn: high quality 100% cotton and stuffed with hypoallergenic fiberfill.

All crochet accessories may be washed only by hands or washing machine (hand wash setting) at 30°C temperature without using a dryer. Do not leave it in water. After washing please allow it to dry.

Buyers are responsible for any customs and import taxes that may apply. I'm not responsible for delays due to customs.

If you have any questions, please contact me.

Thank you for visiting!