Availability:

In Stock

Product Code:

cc-050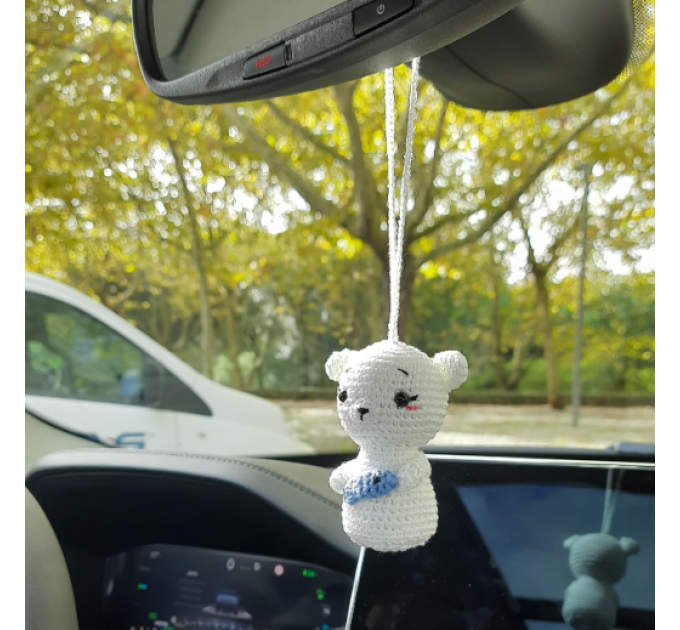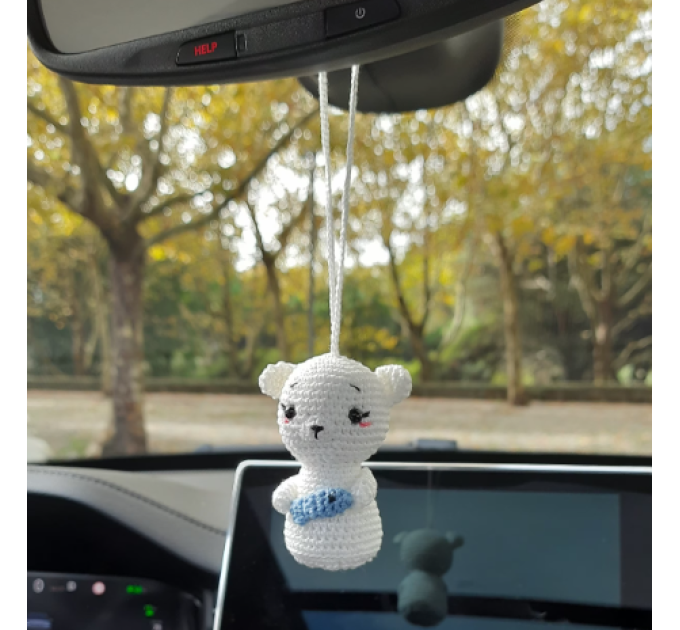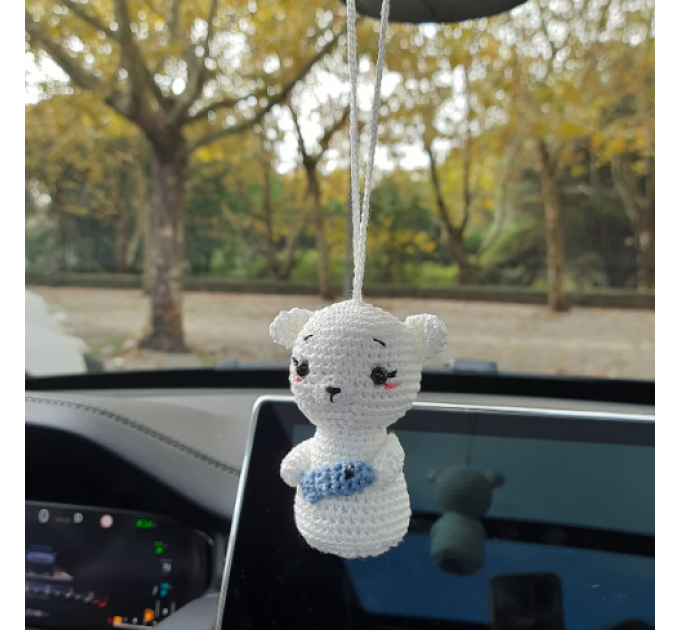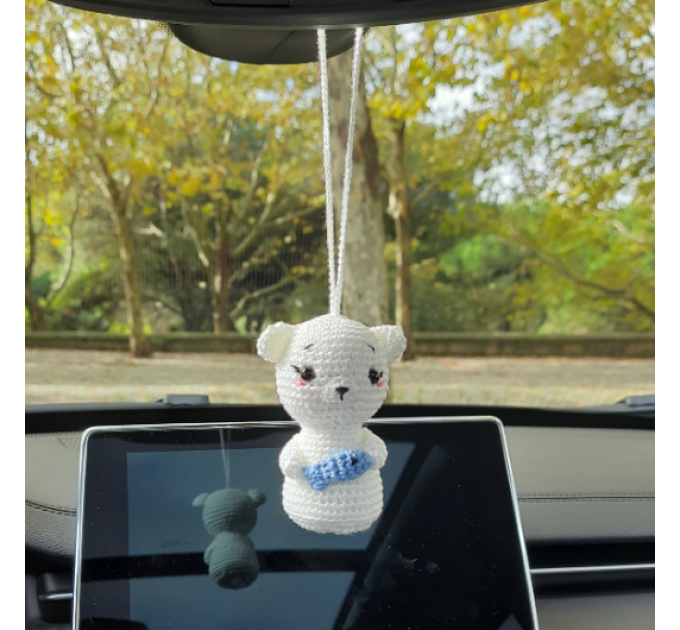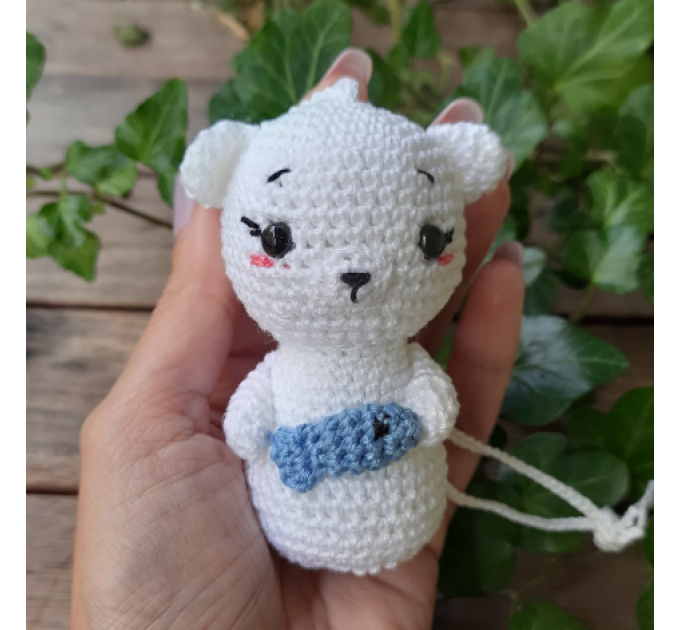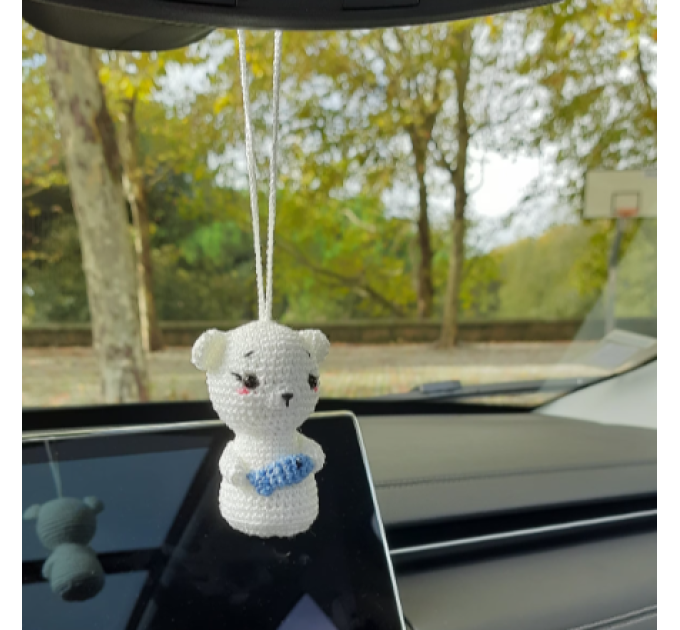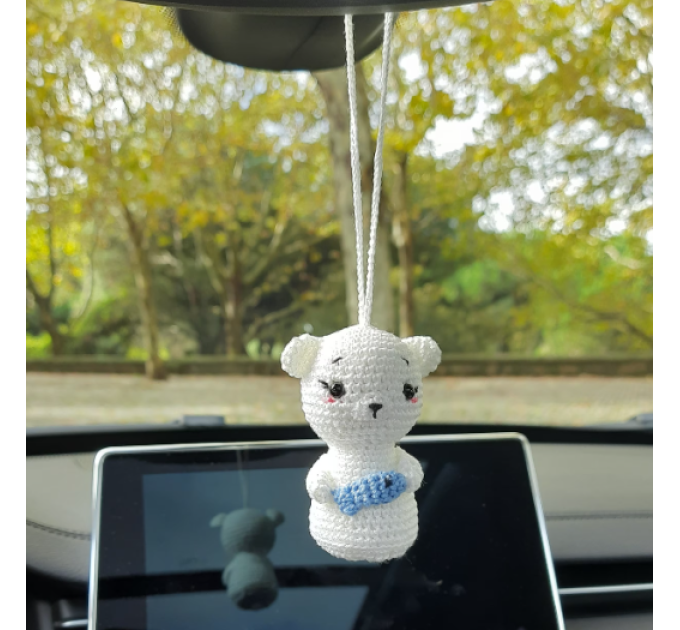 Description

Introducing the Polar Bear Crochet Rear View Mirror Car Charm, Backpack Pendant, and Xmas Tree Toy – a versatile and charming accessory that adds a touch of whimsy to your everyday life! Handcrafted with care and attention to detail, this delightful crochet creation serves multiple purposes, making it a perfect addition to your car, backpack, or holiday decor.

Design: Our crochet polar bear is a miniature masterpiece. Its intricate design captures the essence of these majestic Arctic creatures, with fluffy white fur, a distinctive black nose, and adorable button-like eyes. The careful detailing ensures that this polar bear charm is both lifelike and irresistibly cute.

Versatility: This adorable charm is not limited to just one function. Use it as a rear view mirror car charm to add a playful and personal touch to your vehicle's interior. Let it dangle from your rearview mirror and bring a smile to your face as you drive. Alternatively, attach it to your backpack as a pendant to showcase your love for wildlife and add a unique flair to your everyday style. During the holiday season, transform it into a charming Xmas tree toy that will fit right in with your festive decorations, radiating a warm and cozy atmosphere.

Materials: Handmade with love and care, this crochet charm is crafted using high-quality yarn, ensuring durability and longevity. The carefully chosen materials give it a soft, tactile quality that's both comforting and visually pleasing.

Uniqueness: Each polar bear crochet charm is lovingly crafted by skilled artisans, making it a unique piece of art. Due to its handmade nature, no two charms are exactly alike, adding an extra layer of individuality to your personal space or holiday decorations.

Gift-Worthy: Whether you're buying this charming polar bear for yourself or as a gift for a loved one, it is sure to bring joy and smiles. Its universal appeal makes it an ideal present for various occasions, such as birthdays, holidays, or as a "just because" surprise.

Embrace the spirit of the Arctic and celebrate the beauty of polar bears with this Polar Bear Crochet Rear View Mirror Car Charm, Backpack Pendant, and Xmas Tree Toy. This versatile and lovingly crafted accessory is a symbol of warmth, joy, and a connection to the wonders of the natural world. Add it to your life today and let it accompany you on all your adventures, big and small.
Height: 3 inches (8 cm)
Holder length: 7 inches (18 cm)
The length of the rope is adjustable, just tie it as you need.

Yarn: high quality 100% cotton and stuffed with hypoallergenic fiberfill.

All crochet accessories may be washed only by hands or washing machine (hand wash setting) at 30°C temperature without using a dryer. Do not leave it in water. After washing please allow it to dry.