Availability:

In Stock

Product Code:

st-005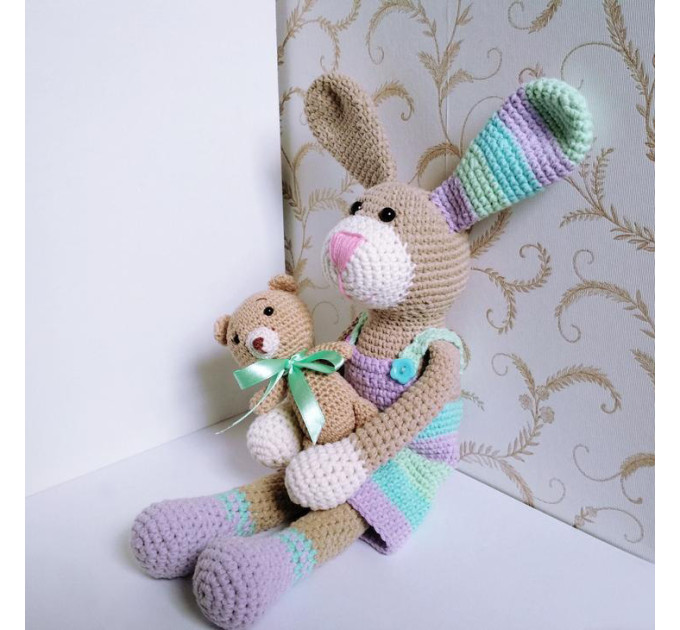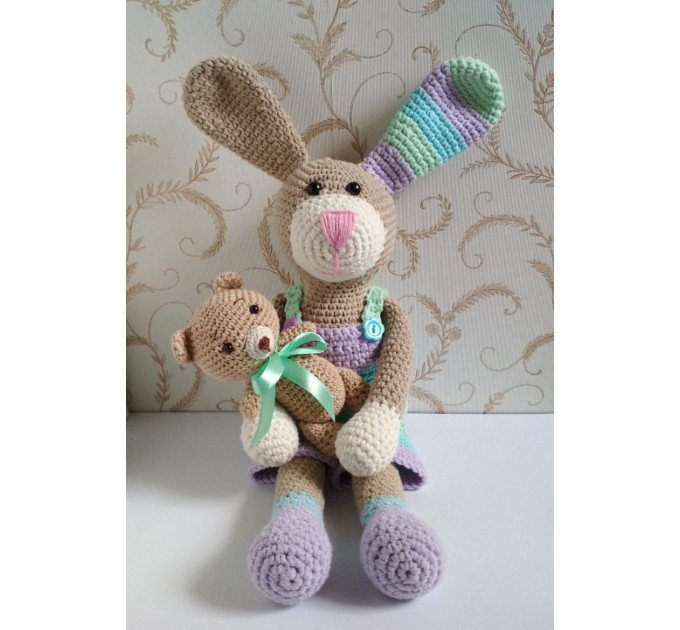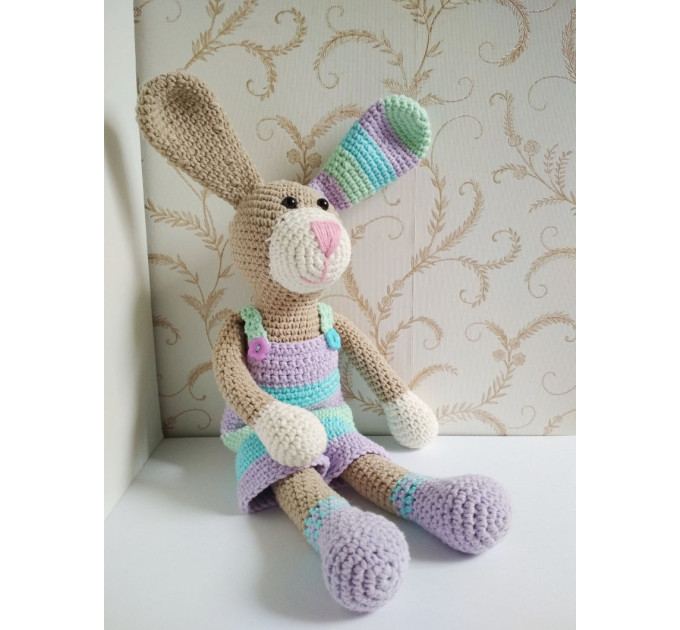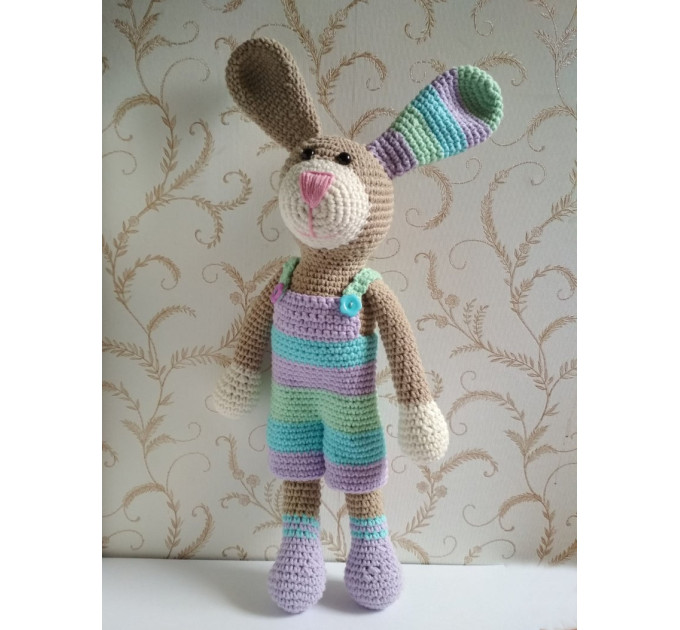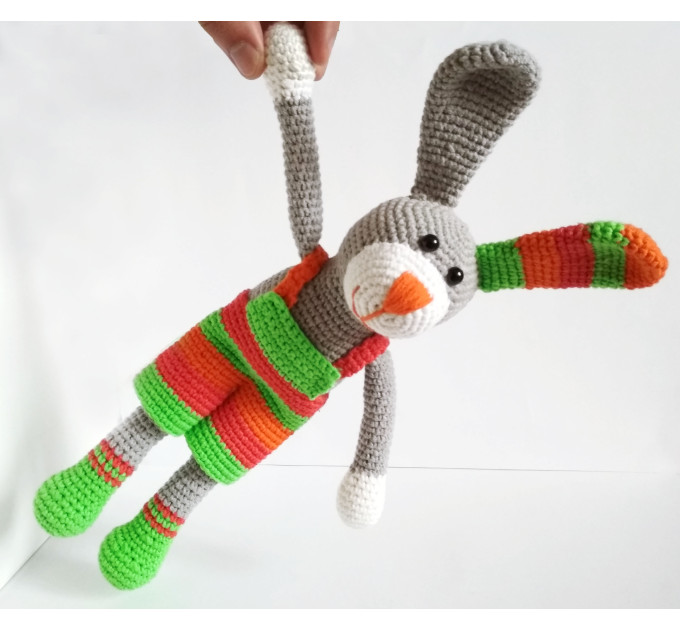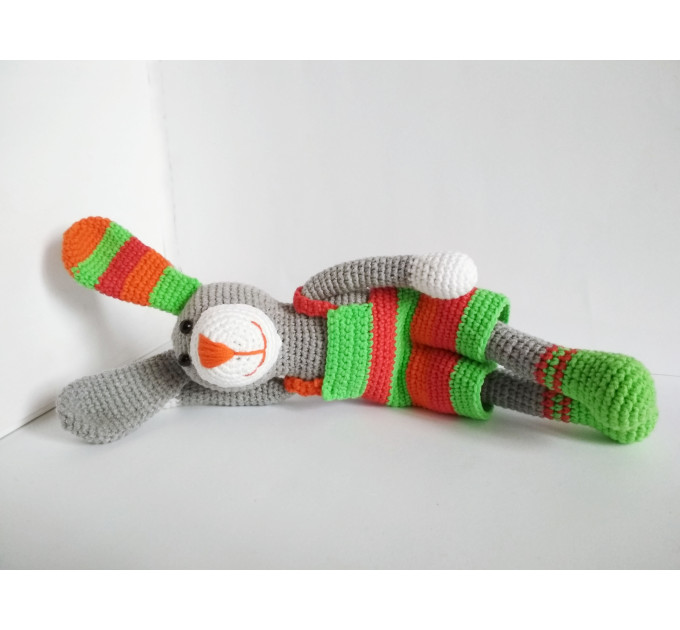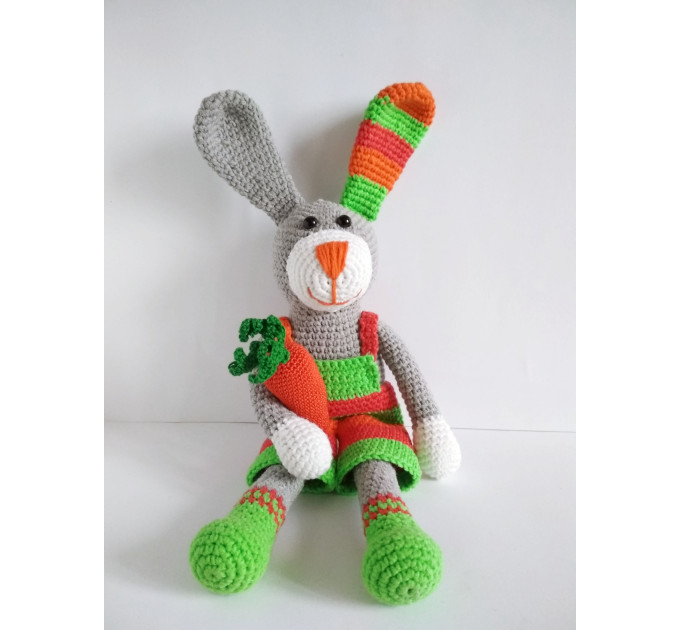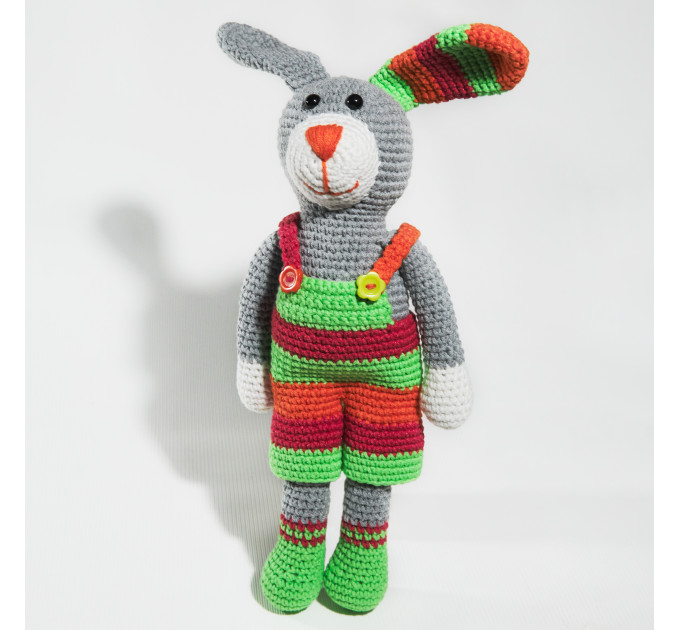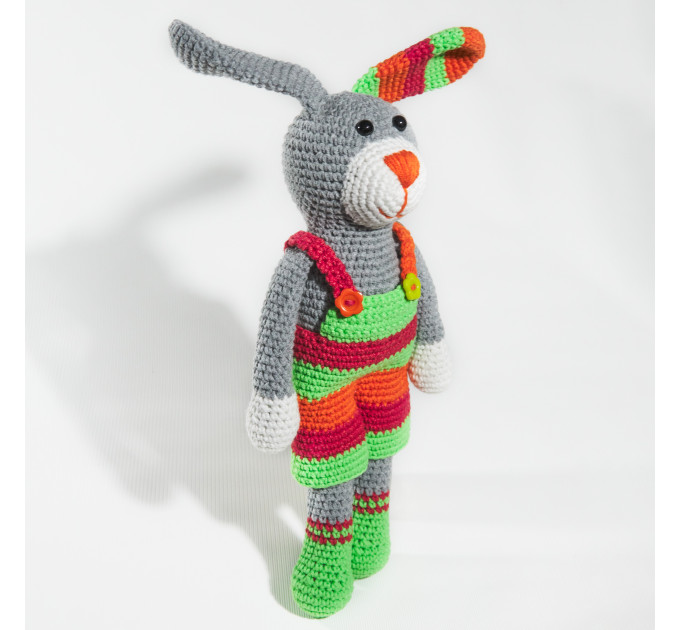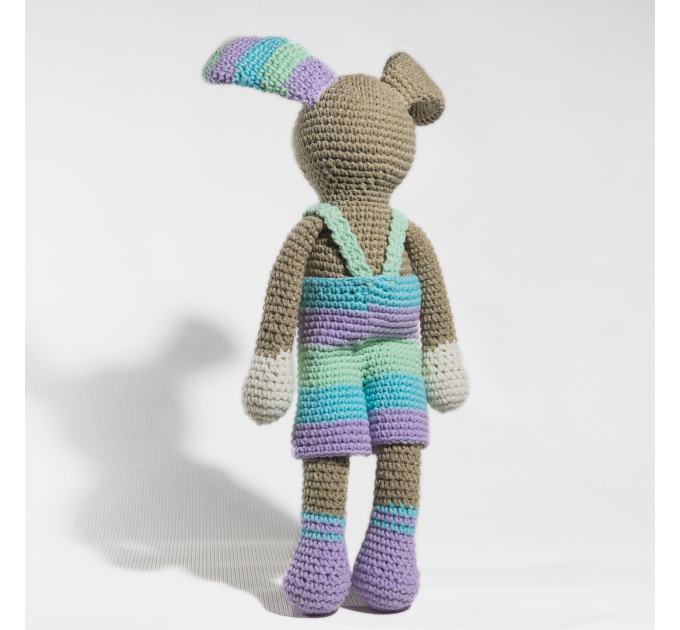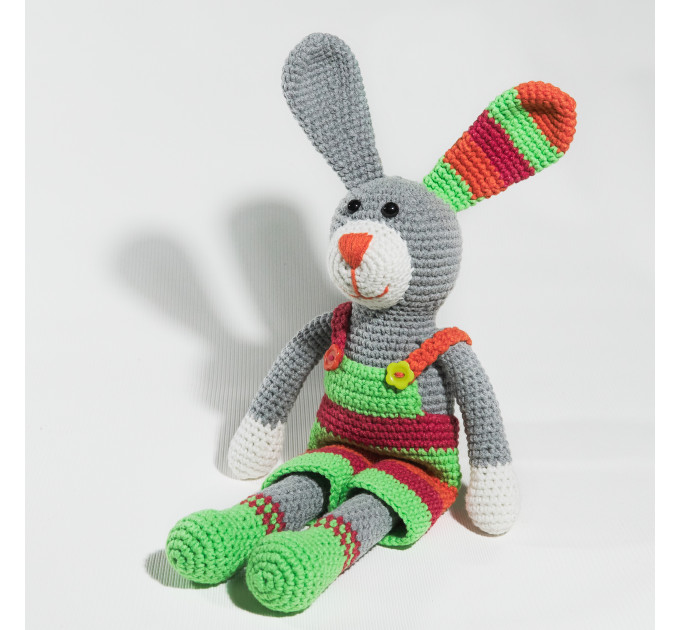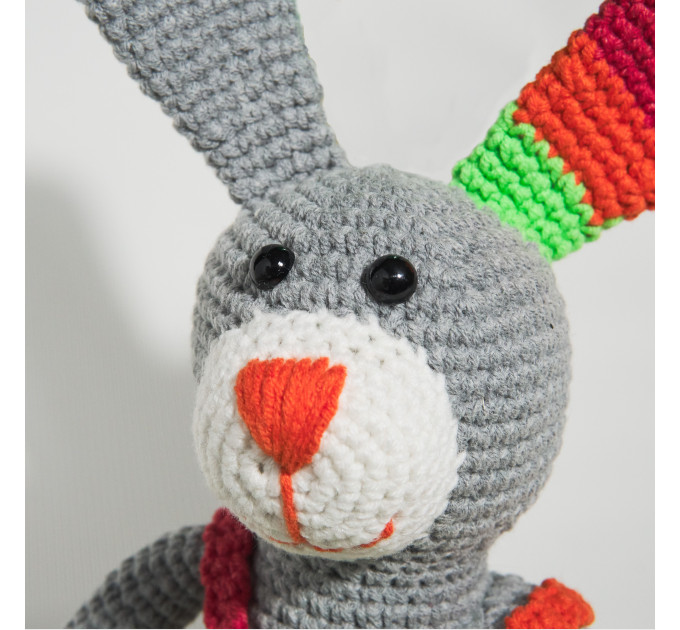 Description
This cute crochet Easter bunny doll will create a festive atmosphere for Easter in your home. These toddler toys are a great gift for kids and adults on the birthday, Christmas, a baby shower and just to please friends.
This is an excellent gift for niece, for a farmer, for daughter, sister, brother, best friend, colleague, nephew and teacher.
The stuffed bunny has removable clothing: a shorts.
You can buy a purple-mint hare with or without a teddy bear.
Yarn: high quality yarn mix of cotton (55%) and acryl (45%), filler - hollofayber.
Thise stuffed bunny is washable in lukewarm water. Do not leave it in water. After washing please allow it to dry.
Height: 12.59 in (32 cm)
The color of the buttons may differ from the photo.
Thank you for visiting!